ABOUT US
AMSYS Energy was founded in 2021 after acquiring a La Salle County SWD to better facilitate our growing customers needs in the midstream sector. We are committed to providing 24/7 fluids management services to all operators in the south Texas Eagle Ford areas around us.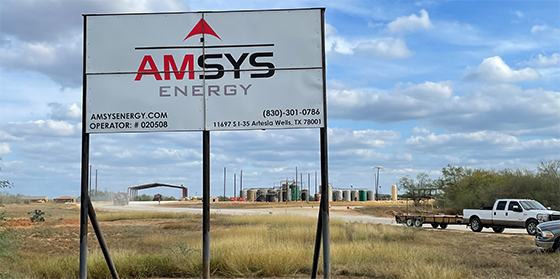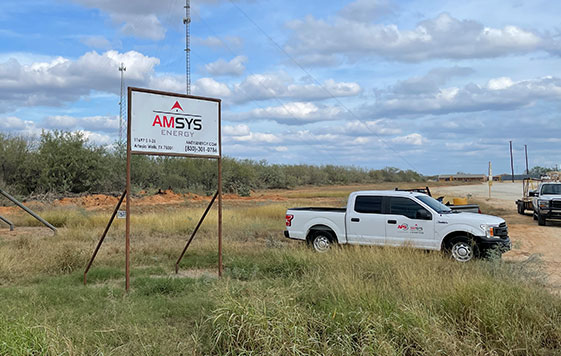 Fluid Hauling
AMSYS Energy's Oilfield Solutions provides oilfield fluid hauling for the collection, storage, and disposal of produced water and flowback water. Our fleet will meet the fluid hauling demands of your wells, and our excellent service will surpass your expectations.
Our fleet can also deliver or transfer complementary fluids and chemicals upon request. We do this to help make your fluid hauling logistics more manageable so that you can focus on your company goals.
Saltwater Disposal Services
AMSYS Energy owns the La Salle County saltwater disposal facility located in Artesia Wells, Texas with capacities of up to 75,000 barrels per day. The wells are permitted to dispose of saltwater and incidental non-hazardous oil and natural gas wastes throughout the operational base in South Texas.